Marketing Labs Press Releases
Marketing Labs important notices.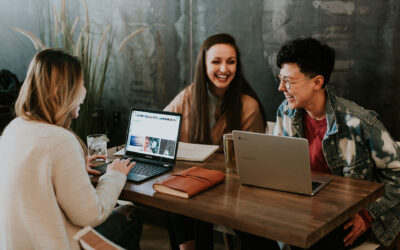 Follow these 5 golden rules to ensure your blog posts engage your audience and readers every time. Must-read for any copywriter!
read more
Marketing Labs is delighted to announce that we are now a proud sponsor of: Adlène Guédioura, Midfielder at Nottingham Forest F.C. The chance to sponsor Guédioura came up a few weeks ago and we couldn't let this opportunity pass us by, we keenly let Forest know about...
Marketing Labs are thrilled to announce that we are sponsoring Retford United Under 9's football team. The decision to sponsor a local Under 9's team was made due to the fact that we, as a company, like to get involved in the community, especially with things that...
Marketing Labs is delighted to announce that they were victorious in the "Start-Up Business of the Year" award at the Nottingham Post Business Awards 2018 held on the 29th May at the East Midlands Conference Centre. The Nottingham Post Business Awards aim to celebrate...
Marketing Labs are delighted to announce their membership of the East Midlands Chamber of Commerce. This signals the next step in the company's commitment to working within their local area and to improving the prosperity of the region more generally. The East...
Marketing Labs Join the Ranks of the Living Wage Employers Marketing Labs are delighted to announce that they have been accredited as a Living Wage employer. They are now one of the 4,200 companies across the UK who pay the real living wage to their employees. The...
**UPDATE: WE'VE ONLY GONE AND DONE IT. MARKETING LABS IS THE PROUD WINNER OF THE NOTTINGHAM POST STARTUP BUSINESS OF THE YEAR 2018 Marketing Labs is proud to announce that we have been shortlisted for the final of the Nottingham Post 'Startup Business of the Year'...
Please update your records with our new number: 01909 738 738 Our old telephone number (01909 512 123) will soon cease to exist. Marketing Labs is always looking for ways to improve. It's an obsession we have. There's a never-ending battle internally to ensure we...
Marketing Labs UK Launches Formidable New Social Media Management Dashboard UK Digital Agency Marketing Labs have created an excellent social management dashboard to rival the likes of Hootsuite and Buffer. The tool allows people and businesses to manage campaigns...