Helping you
stand out in crowded

inboxes
Did you know that 75% of marketing emails are never read? 
Emails can land in spam folders or get totally ignored by the recipient – something that is happening more and more now that inboxes are getting so crowded. When marketing emails are opened, 50% of them aren't considered useful, potentially leading to unsubscribes or future emails getting ignored. 
If you want to get a positive response from your target audience, you need to make sure that you're emails are reaching their inboxes, getting opened and are relevant enough to keep your audience engaged. This is easier said than done. 
Here at Marketing Labs, our expert team knows what it takes to get your emails noticed. 
We understand that every business has different goals and that every email marketing campaign has different challenges and opportunities. This is why we don't offer a fit-for-all email marketing solution. 
Every business, campaign and email is treated individually, allowing us to deliver the best options and drive results while also offering superior service.
Why choose Marketing Labs for
email marketing?
Optimised and effective emails
Our team of highly skilled email marketing specialists know how to create killer emails. We know what makes an email stand out, encourage opens and get people to click through. We also fully understand what might hamper the performance of your email marketing campaigns and damage results. 
This information allows us to make a great difference to the way each of your emails performs. 
Whether it's customer journeys, triggered emails or marketing campaigns, we optimise everything to get the best results. From design to copy and even the way your brand approaches email marketing, we ensure that everything is geared toward success so you get the best possible ROI.
Completing the journey
We don't just look at the emails themselves though, as delivering the message to your target audience is just the beginning. We look at the complete customer journey so we can see where your audience goes once they've clicked through to your site. 
This allows us to optimise the performance of your landing pages with your business goals in mind. Taking this extra step lets us see the best ways to increase conversions from email and ensure that your user journey is as successful and frictionless as possible.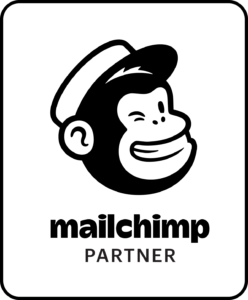 Here at Marketing Labs we are proud
Mailchimp Partners