Professional
design and development

services for you website
In this digital age, everything about your website needs to be on the money. Your website needs to look good, be functional, offer a great user experience, perform well in terms of SEO and be secure – on top of many other things. 
Here at Marketing Labs, we make sure that your website ticks all the boxes. We work with you to create the best possible website, taking into account your industry, customer and individual business needs. The result is a secure website that is well designed and provides your business with the scope to grow. 
All of our web services are built on decades of experience and our team is at the ready to do everything they can to create and maintain your website in order to support your business goals.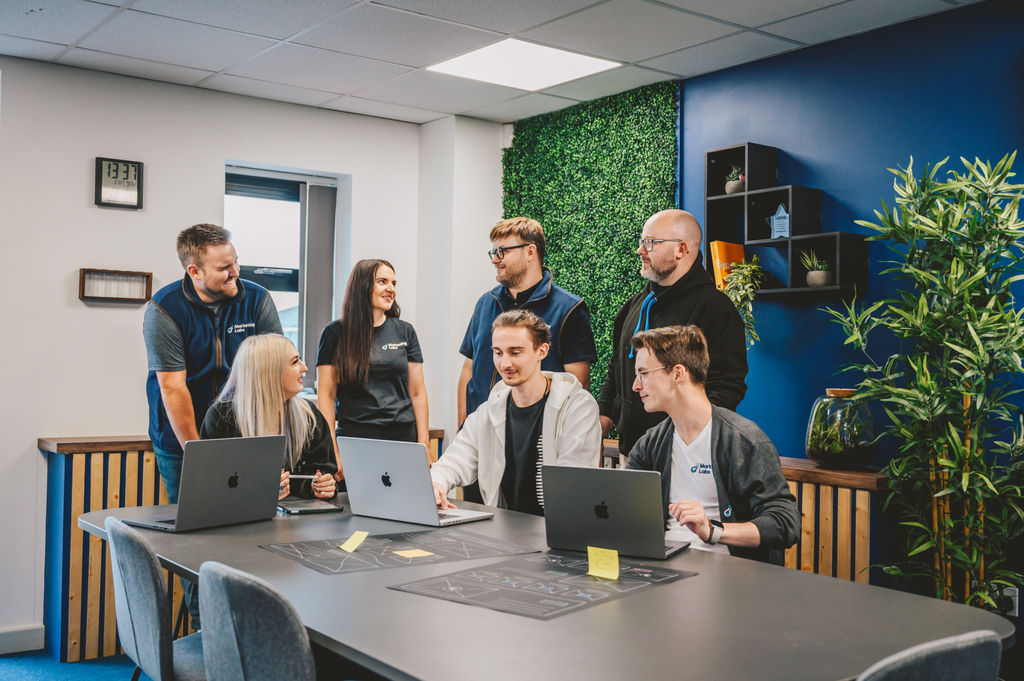 An experienced,
award-winning

team at your fingertips
Our team is a friendly bunch who are always happy to help. With decades of experience between them, every person at Marketing Labs works hard to get the best results for our clients - and they have fun along the way!
With a brilliant in-house team and a great network of trusted and reliable freelancers who we've worked with for years, we have the knowledge and expertise to help support you with all things digital marketing. This is why our clients trust us to make the right recommendations to help them succeed and grow.