So you're building a new website – good effort! Now, it's time to choose a platform to build it on. There are lots of great website builders out there with various benefits, functionality, and structures.
There's no right or wrong answer to which one is the 'best' website builder. The important thing is that the platform you choose works for you, your business and your extended team (if you have one) – and, of course, you can use it to its full potential.
In this blog, we compare website builders, showing you what's available and what you can achieve with each. Sit back and enjoy our review of the best platforms for 2023!
Wix – great for startup businesses
Wix is an excellent platform if you're just starting with website design. It's also improved a lot from an SEO perspective, with many interesting internal tools you can use to monitor organic performance and optimise content.

Don't forget, though; this is still very basic compared to what an SEO agency could offer.
There are built-in sections, modules and elements that you can use when building your website, which makes things super easy for the 'green' user. However, the visual builder is still relatively basic and quite restrictive regarding layouts and functionality.
The visual builder for the mobile version of the website is a little average, too, and it can sometimes be difficult to adjust things in line with mobile-optimised website best practices.
Overall, though, Wix is an excellent platform for any website and should be considered an option when just starting.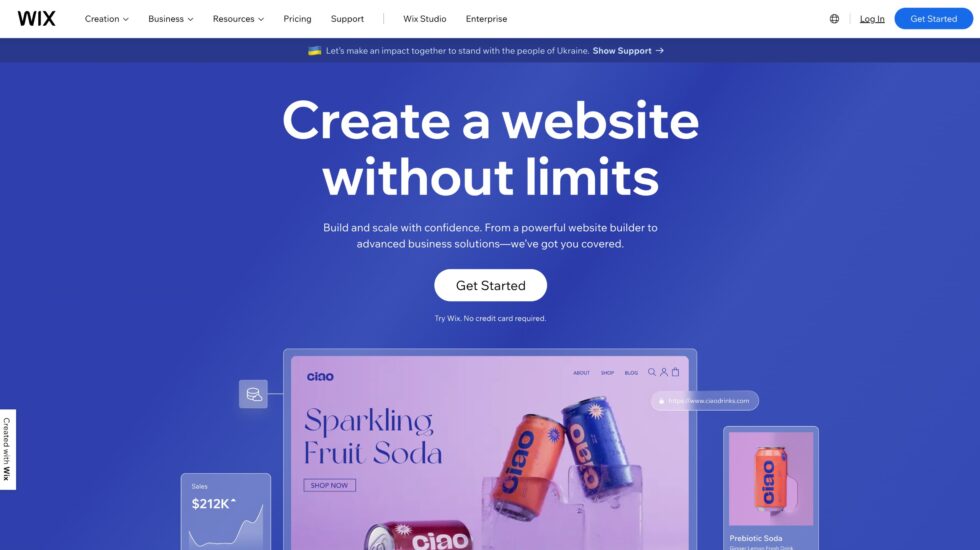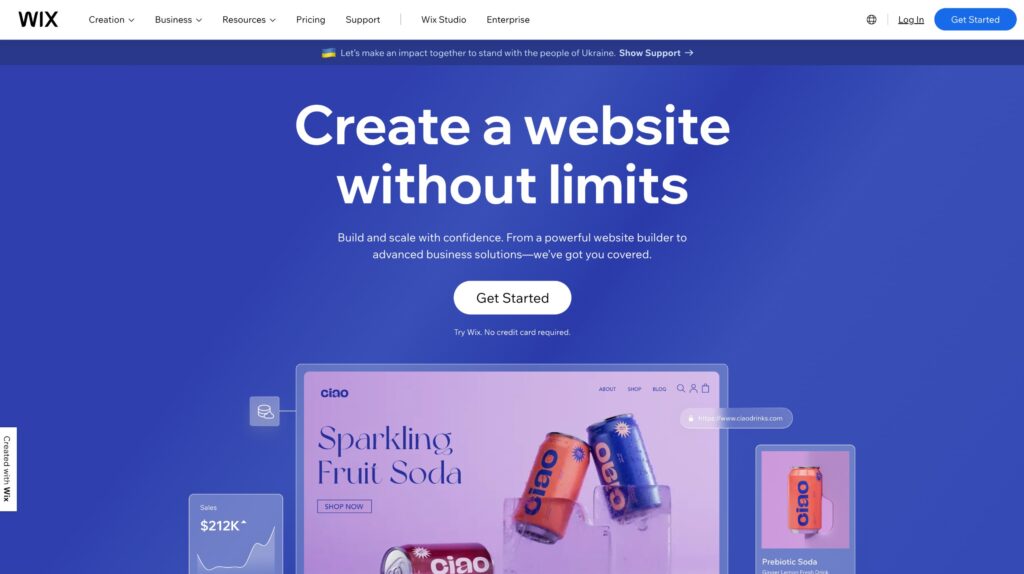 Shopify – great for small eCommerce businesses
Shopify is fantastic for eCommerce and for businesses that need a quick starting point for getting products online. The CMS (content management system) is simple and easy to use, manages products and collections and keeps tabs on all your essential KPIs and sales.
However, I firmly believe that every business should retain control over its site's design and layout. This is tricky to do with Shopify's template-based CMS or outside the template itself.
If you're happy with a template-based system, this may work for you. For me, there is a more significant benefit to your business in the longer term if you can work with a system that you can tailor to both you and your users.
I do feel there is a strong middle ground when using Shopify. Instead of using their built-in platform, they have an option for Shopify Lite, which allows seamless integration with other CMS systems. This would allow you to run your eCommerce sales via Shopify whilst managing page content, product pages and additional information via another CMS. Really handy for getting a balance between eCommerce and on-page content!
WooCommerce – the go-to eCommerce integration
WooCommerce is a popular website builder that allows you to create an online shop easily. It's a free plugin that integrates seamlessly with the WordPress CMS, which means you can take advantage of WP's robust and user-friendly interface while benefiting from WooCommerce's comprehensive eCommerce features.
The platform offers various customisation options and thousands of plugins and themes to tailor your online store to your specific needs.
Additionally, WooCommerce provides several different payment processing options, inventory management, bespoke user journeys, and an array of shipping options – all essential features for running an online business.

It also supports several integrations with third-party tools and services that can help optimise your online shop operations and marketing efforts.
Overall, WooCommerce is a powerful and flexible platform that is particularly useful for small to medium-sized businesses looking to establish an online presence without breaking the bank.
OpenCart – one to get your head around
OpenCart is another option for building an online store, but it has its fair share of drawbacks compared to platforms like Shopify and WooCommerce. One of the major issues with OpenCart is its steep learning curve, as it requires a certain level of technical know-how to set up and manage. This can be a significant barrier for business owners with limited technical knowledge.
Additionally, while OpenCart offers various extensions and modules, the quality and reliability of these can vary somewhat, and many essential features that come built-in with platforms like Shopify or WooCommerce require additional extensions. This adds to costs and can lead to other compatibility issues and make your store tricky to manage.
Another drawback of OpenCart is its performance. Many users report that it runs slower than Shopify and WooCommerce, which can negatively impact user experience and SEO rankings.
Although I think there is a place for OpenCart, it's not necessarily the eCommerce platform for you if you don't have the technical expertise to manage it.
WordPress
How could we compare website builders without mentioning WordPress? Not only is it super easy to use and an extremely versatile content management system, but it is also one of the biggest and most well-known open-source platforms currently on the internet.
Due to the CMS's open-source nature, many interesting integrations and third-party plugins can be utilised within this platform. There are also several visual builders that can be used with WordPress, such as Elementor or Divi (Elegant Themes), so you don't have to rely on basic templates or themes and have greater control over the design/layouts.
Divi by Elegant Themes – ideal for agencies and freelancers
The first thing to mention about Divi is that it offers a fantastic lifetime plan at just £249, with no hidden or monthly costs – just a one-off payment, and you're away! This gives users a boatload of benefits, including access to an array of plugins and helpful 24/7 support.
Its versatility is showcased in its dual functionality. Users can leverage the builder with their preferred WordPress theme or opt for Divi's native theme and tailor the entire website design to their liking.
The platform stands out with its capability to edit both the front and back end of WordPress, empowering users to craft visually stunning, responsive websites with very minimal coding effort.

Boasting a sleek and intuitive UI (user interface) equipped with advanced developer tools, Divi is especially beneficial for agencies, as the lifetime plan proves cost-effective for those needing to construct multiple websites over time.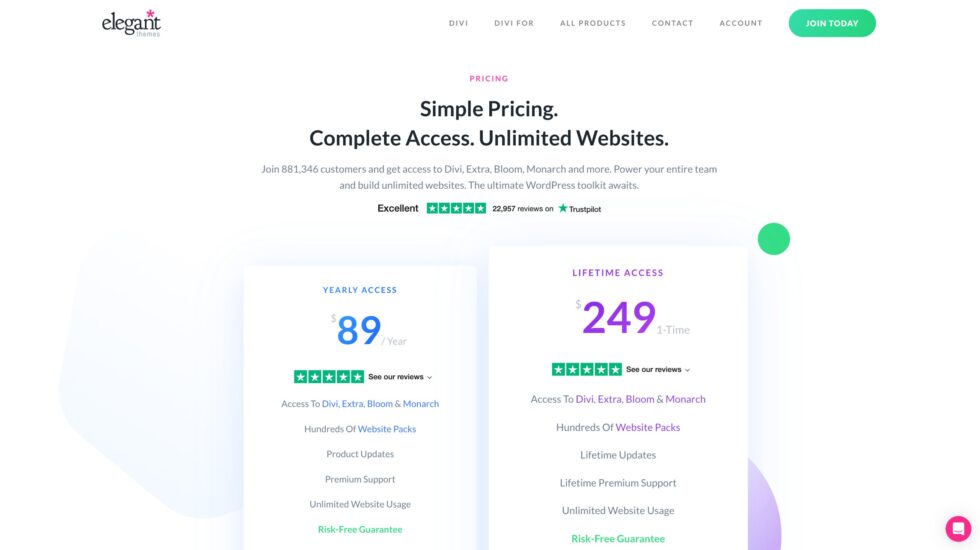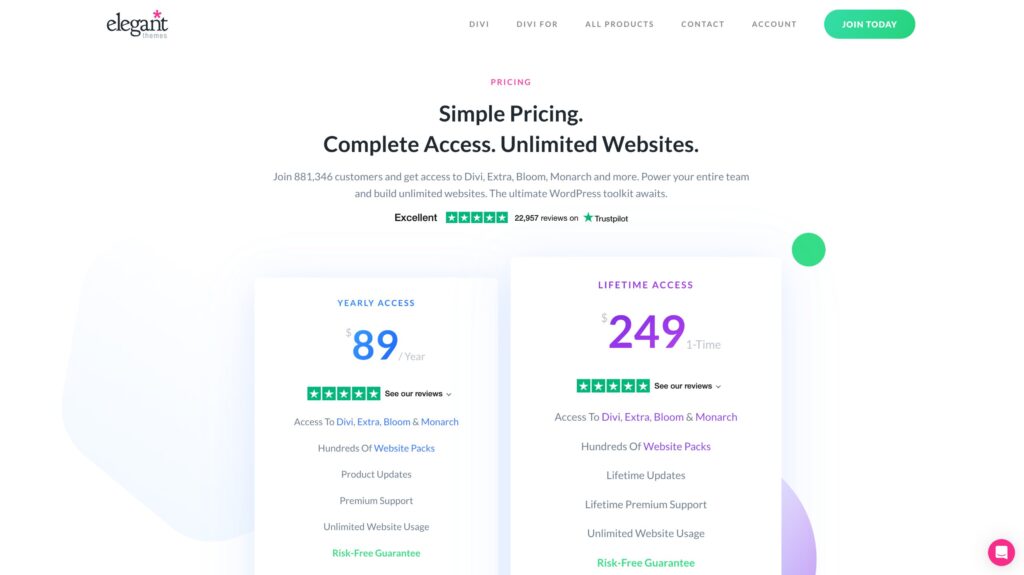 Elementor – a great option for the invested start-up
Unlike Divi, which is a paid platform, Elementor comes with a completely free version – a benefit not seen in many website builders. It seamlessly integrates with WordPress's Gutenberg editor, offering users a broader editing scope. This compatibility extends to the vast majority of WordPress themes, ensuring a smooth design process.
However, it does lack a lifetime membership feature seen in the likes of Divi by Elegant Themes. The Pro" version offers enhanced capabilities but comes at a steeper price point, costing up to £300/year for managing up to 1000 websites. Despite this, its minimalistic approach to coding is an excellent fit for startups who want greater flexibility than the standard online page builders discussed earlier in this post.
Advanced Custom Fields (ACF)
ACF revolutionises how users can integrate custom queryable fields into different post types, whether projects, blogs, or even templated pages.

A notable characteristic is its seamless compatibility with CPT (custom post type) UI, making it even more versatile.
Despite its robust capabilities, ACF is a relatively lightweight plugin, ensuring you don't miss out on page or site performance. Its broad compatibility with major page builders and vast integration list stems from its open-source nature. However, I'd always recommend getting to know the plugin before using it – like anything, it has a learning curve that could take some time.
Comparing website builders – a key takeaway
There is no shortage of options for picking a platform to build a website, from free website builders to big-name brands like WordPress and seamless plug-ins with a raft of additional features specifically for eCommerce.
There isn't a right or wrong way to choose your platform – just make sure it works for you, and you have the skills and experience to work with it.
Be sure to pick something that can grow with your business; this will help you save the pennies so you can focus your resources on those all-important digital marketing strategies.
Remember, it all starts with a great website!