A social media strategy is indispensable for any business looking to thrive online. With social media as a marketplace for ideas, an engagement hub and a powerful tool for brand building and business growth, you need to know how to harness it for the best value.
What is a social media strategy?
Your social media strategy should outline how you plan to operate on social media platforms. This includes goals specific to your social media usage, tactics around how you're going to achieve them, and metrics to measure and track your success.
It should align with and complement your overall digital marketing strategy.
Why do you need a social media strategy, and why is it important?
This one's simple – you need a social media strategy because you're using social media.
A well-developed strategy ensures your brand is presented consistently and that you're engaging with your target audience effectively while capitalising on the vast marketing opportunities that social media can offer.
With a fully formulated strategy, you can avoid getting lost in the online noise, misallocating valuable resources and missing out on huge growth potential.
How to write a social media strategy
This section looks at how to build your strategy and what should be included.
Set clear goals
As with any strategy, the best way to start is by defining what you want to achieve, whether leaning towards brand awareness, improving sales, or increasing community engagement (or another area altogether).
Still figuring out what this might look like? Consider your overall business objectives, as both should align. Social media is a tool in your arsenal that should play into the bigger picture.
As always, with a good goal, they need to be SMART:
Specific
Measurable
Achievable
Relevant
Time-bound
Look at what you've already done
Now you know what you want to achieve, it's time to look back over what you've done already and what you haven't.
What social platforms have you used to date?
Are there any you could get rid of or any that you're missing?
What does your current audience look like?
What content has performed well? What hasn't?
Are there any particular times for posting that have worked best?
Does your past content reflect the brand's current image?
Use analytics tools to get insight into your social media performance. It doesn't matter if past attempts have been inconsistent or unsuccessful. The good, the bad, and the ugly should all be considered here.
Get to know your audience
Knowing your audience is vital to be able to connect with them.
Build your audience personas based on demographics, interests and behaviours. Start by looking at the people/businesses already following you that fit this persona.
If your current audience doesn't match who you want to target, this could be a sign that you need to shift your tactics. It could also suggest that the target audience isn't right for you. This is your chance to decide which direction you want to go in.
First, you must understand your audience's pain points and how your brand can offer a solution. Then, you can tailor your messaging to resonate with your audience.
Accounts set-up
If you haven't used social media before, now's the time to set up your accounts. Choose the platforms where your target audience is most active and likely to be looking for you. Initially, it's best to focus on a few key channels and do them well rather than spreading yourself too thin.
Get your profiles created with your business name or as close as possible if that user name isn't available. Adding elements such as 'UK' (depending on where you're based), 'official', full stops or underscores are all brilliant options for variation if availability is an issue.
Your social media profiles, old or new, should be consistent across platforms. You want your visual branding, i.e., logos, colours, fonts, etc., to be front and centre everywhere.
But it isn't just about visuals; maintaining a uniform tone of voice in line with your company guidelines is just as important.
Create a content calendar
Quality over quantity is key here, and so is consistency!
Planning your social content is the best way to remain consistent. Posting on every platform every day is a lot to ask. It increases the likelihood of you failing to post or throwing low-quality content out without a care. Start small, build and extend.
Consider the type of content that works best for your chosen platforms, for example, fun video content for TikTok, professional content on LinkedIn, and pictures on Instagram.
Try to balance the type of content you're posting between informative, entertaining, or promotional. Many businesses make the mistake of only pushing promotions, but the audience doesn't want to be bombarded with sales.
Schedule posts to go live at times when your audience is most active. This might take some trial and error, but testing for days and times is a key part of the process. Scheduling tools are great for gathering this data, and plenty of options are available.
Paid software such as Hootsuite, Buffer or Agorapulse has several features that can help. Most social media platforms offer scheduling as well.
Meta Business combines Facebook and Instagram within its content management system for free. Play around to find what works best for you.
Start creating content
Now, with a thorough plan in place, you can get to the creative part – producing your content.
Create posts that add value to your audience while staying authentic to your brand. Incorporate a wide selection of content with images, infographics and videos, as these can increase engagement.
Play around with different formats, such as live videos, stories, carousels, etc.
Stuck for ideas? Speak to the social media marketing experts at Marketing Labs. Our content creation team is just a click away.
Review and adjust
Finally, we come to reviewing and adjusting. Review your performance regularly by diving into your analytics to see what is and isn't working. Not seeing instant results isn't a failure; it's simply a chance to regroup and amend what you're doing.
Be prepared to pivot your strategy based on the data. Take on board what the data shows, not just the parts you want to see.
Top Tip: Engage with your audience
The best advice I can give you is to engage, engage, engage.
Go out there and follow potential customers, engage with their content, and follow relevant pages in your industry and other businesses with similar goals. Reaching out to others is a great way to receive some engagement back.
Make sure you're responding promptly to comments and messages on your own page. Keep conversations open and encourage users to share their content with you. Fostering interaction through contests or Q&A sessions is an excellent way of increasing engagement.
If people are putting in the effort to speak with you, you should be keeping a hold of that conversation.
Who has the best social media strategies right now?
With the steps laid out for working on your own social media strategies, let's look at some of the brands absolutely killing it right now in their respective areas.
These businesses are operating on a large scale. Use them as inspiration and add your own spin.
Surreal
Surreal has recently caused a stir (pun somewhat intended) across the marketing space for various stunts, all well documented across their social media profiles. From "celebrity" quotes to jokes about their founders, they keep their audience's attention well.
The added beauty of their strategy is weaving in physical ads to help gain extra traction on both sides. They're even known for pulling other companies into their antics (see hammer time below!)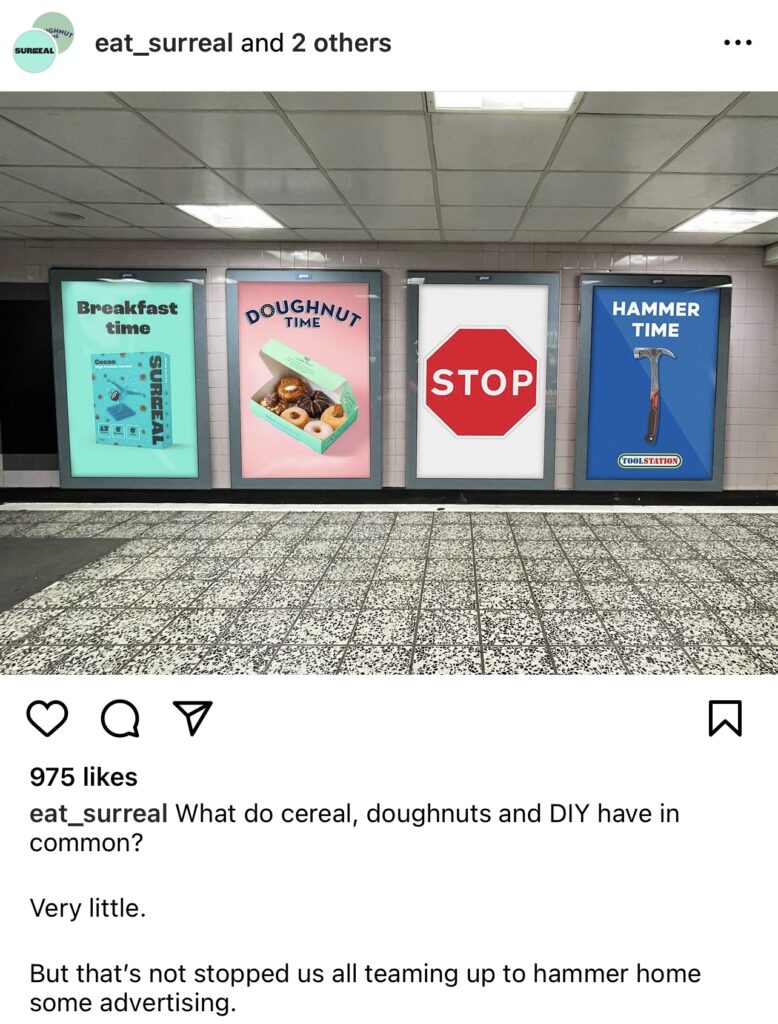 Duolingo
Duolingo is a service-based business, which is harder to show off on social media. Enter the big green Duolingo bird. Playing off the joke about annoying phone notifications, the Duolingo mascot has become iconic.
Not only have they found a way to represent themselves physically, but they're also connecting with other brands using their mascot. They join in with relevant conversations, and their TikTok comments regularly go viral.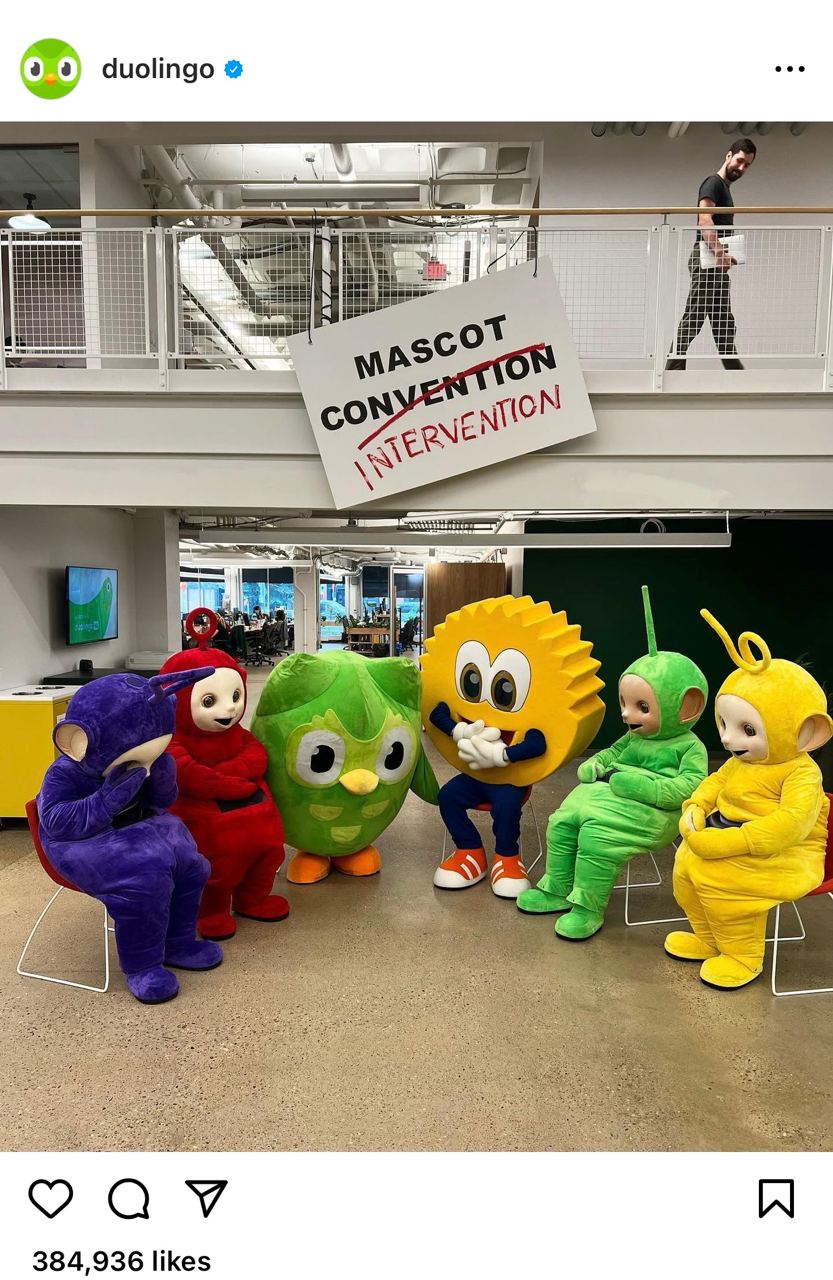 Adobe
Finally, we have a B2B company, Adobe. They're brilliant at sharing content, showing off their new features without coming across as too 'salesy'. They lean on influencers in the right way, encouraging and sharing user-generated content using genuine testimonials to build trust with their audience.
They're also willing to dive into industry conversations, sharing help and advice that reaches outside of their products.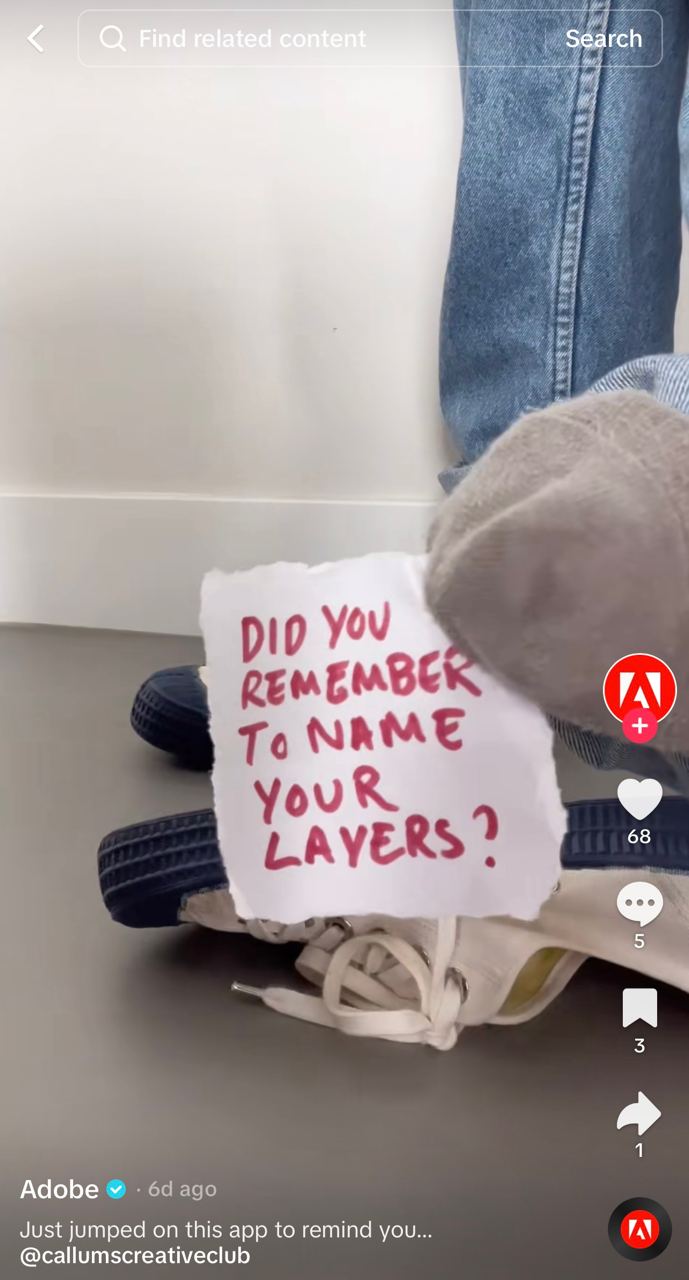 Final thoughts on social media strategy
A well-crafted social media strategy is essential to digital marketing success. It's about setting clear, realistic goals and understanding your audience to create content that resonates and engages.
Consistency in branding and messaging across platforms solidifies your online presence, while a structured content calendar ensures relevance and regular engagement.
Crucially, flexibility and adaptability in your approach allow you to respond to changing trends and audience preferences.
Invest in a thoughtful social media strategy, and you'll enhance your brand's digital footprint and align your online efforts with your overall business objectives, paving the way for sustained growth and success.