Social media is an ever-changing landscape, with trends changing in a flash. However, some of the top-performing social media posts at the moment include the same format of content – video. 
If you're looking for some of the best video editing apps to improve your social media campaigns, then this is the guide for you.
Why video is important in your social media campaigns
Did you know that more than 80% of marketers believe that video content positively impacts their audience? With new platforms like TikTok skyrocketing in popularity, Instagram adding a reel feature, and even YouTube pushing shorts, video content is proving to be far more engaging than simple text or imagery. 
But it's not just about engagement. Producing quality videos that resonate with your audience will also boost your rankings and increase conversions. Here are a few reasons why.
Higher retention rates – video is found to have a higher retention rate than text, meaning watching an entire video is preferred over reading an entire article, particularly if the video is short and engaging. 

Emotional connection – videos uniquely convey emotions in a way that can't quite be achieved with text. This emotional connection will make your content more memorable for users.

Increased shareability – with video content easy to share, virality can exponentially increase your reach and potential audience base.

Demonstration and tutorials – want to show your service or product in action? Video content has it covered, helping you to build trust. You can even demonstrate and explain complex topics far more effectively.
Incorporating video into your social media campaigns isn't just a trend—it's a solid strategic move. 
What kind of video content should I be creating?
This comes down to who your audience is. Who are they? What do they like? What do they interact with? What do they WANT?
Figuring this out may take some trial and error, but to create good video content, it needs to cater to your audience, providing them value and entertainment.
With this in mind, there are some styles of video content that gain a good amount of traction:
Interviews/Q&As
Behind the scenes
Tutorials
Announcements
Demos
Best video editing apps for social media
Let's dive into the top five apps, starting with Canva.
1. Canva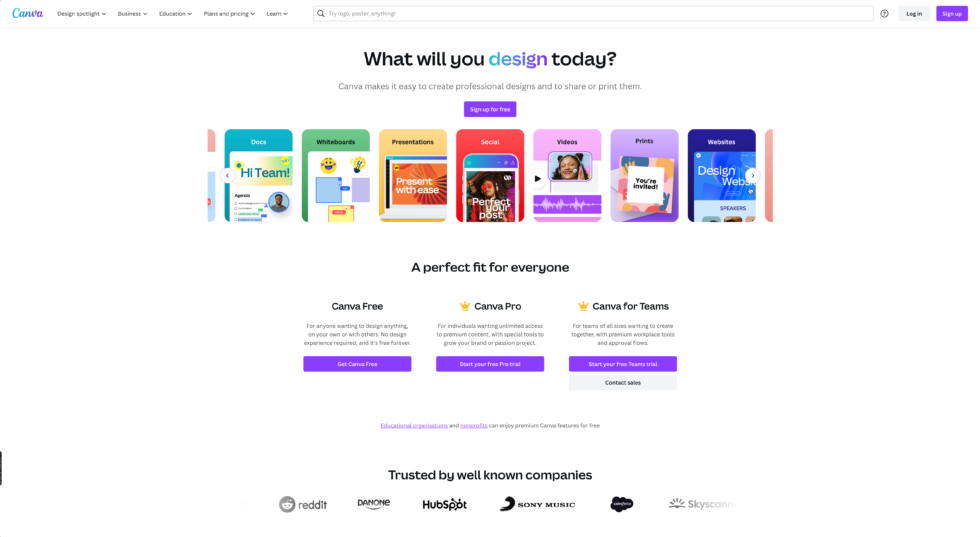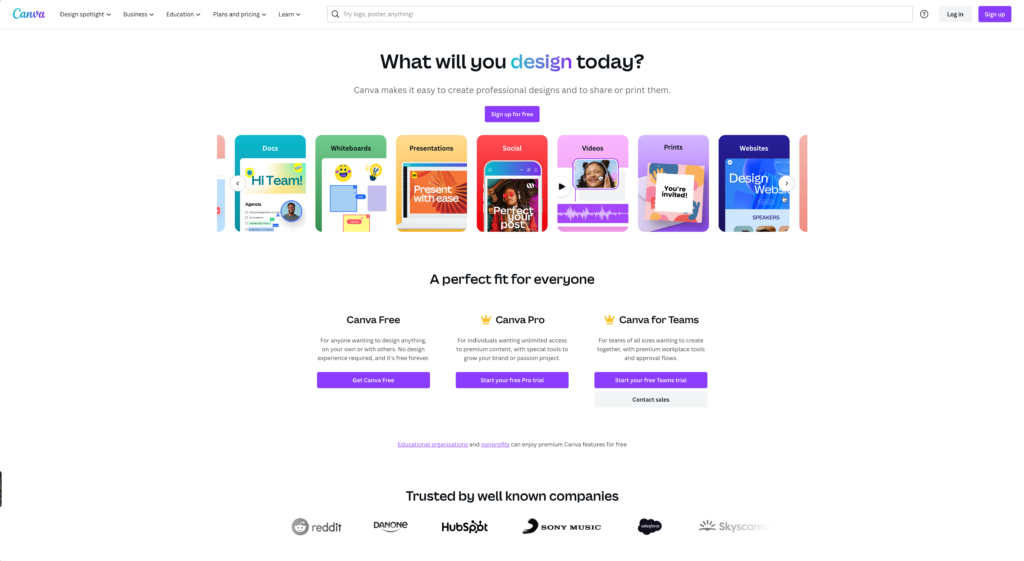 If you've tried your hand at any digital design, you've probably crossed paths with Canva. It is one of the best design tools around, whether it's for social media posts, flyers or business cards, but it's not just about making those eye-catching graphics; it has video editing capabilities, too.
If you're just stepping into the world of social media video creation, Canva is a great place to start. It's straightforward, user-friendly, and filled with templates for you to play around with. The drag-and-drop functionality also makes adding elements a breeze for those who don't want to grapple with complex tools.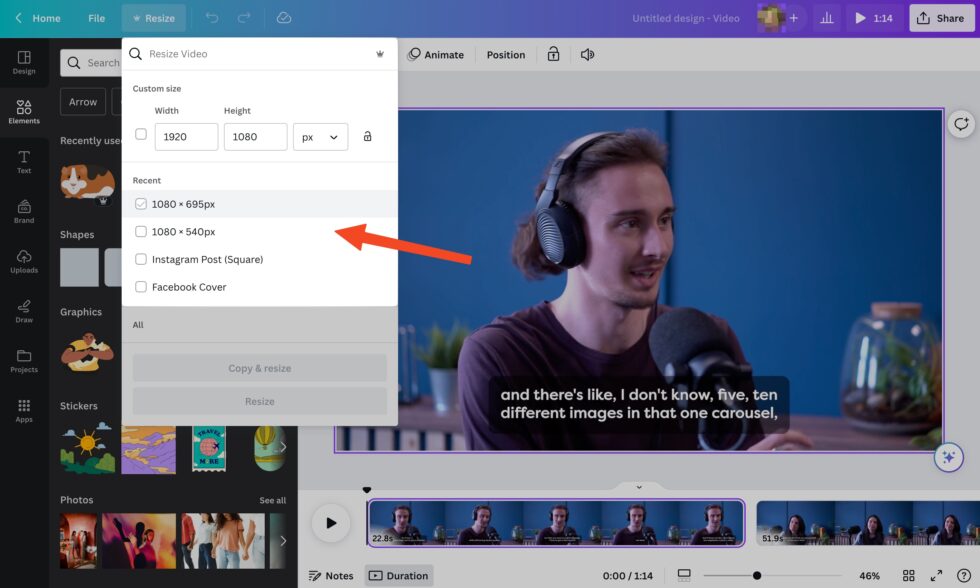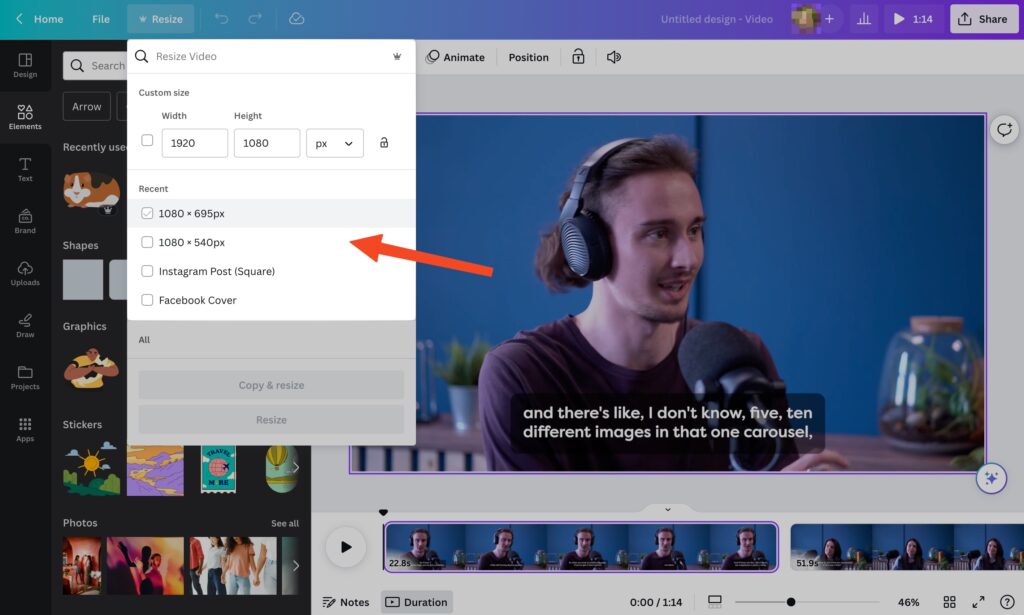 Catering for different social platforms couldn't be more straightforward with format presets ready to go. No need to get into the nitty-gritty of dimensions and ratios; Canva has preset formats labelled for each platform, from your standard Instagram square to those narrow TikTok videos.
Canva has a few different pricing options depending on your needs, but the free version is an excellent option as a basic editor.
Canva Free: Free
Canva Pro: £12.99 /month
Canva for Teams: £25.66 /month
I did notice it struggles a tad with larger video files and edits, but for quick, easy social media videos, Canva's a gem.
2. CapCut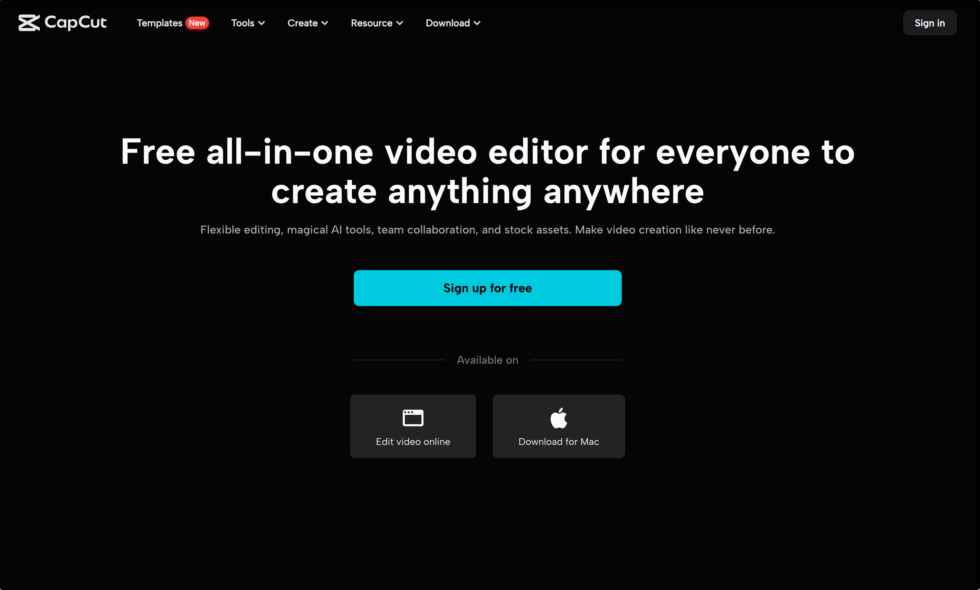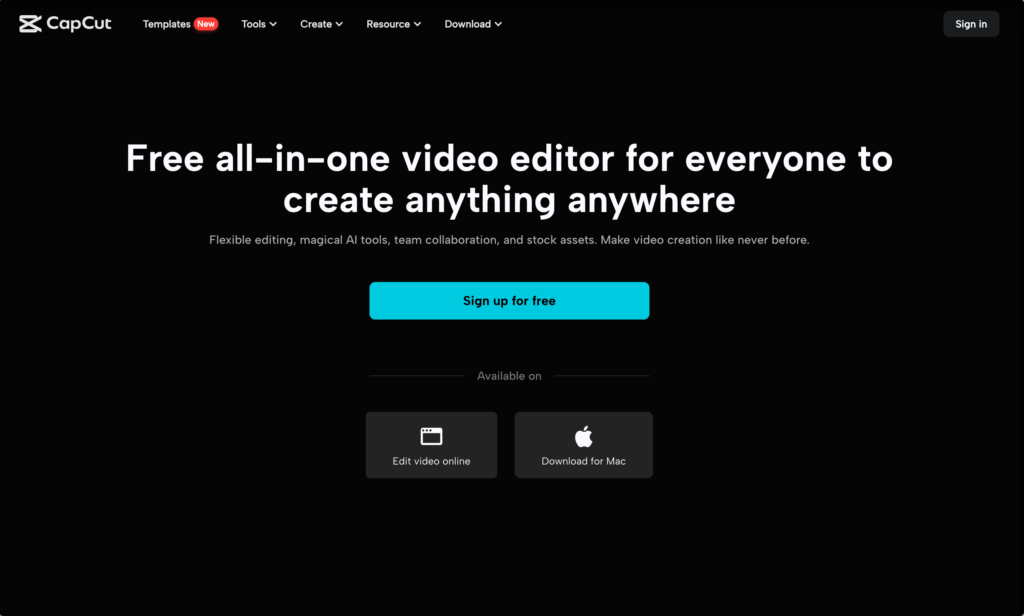 A newer software pushing its way into the video editing world is CapCut. Straight from the brains behind TikTok, it's tailored to help you create perfect viral videos.
If you're not looking to spend hours learning to edit, CapCut keeps things snappy and intuitive. With easy-to-use features like cut, reverse, and speed change, the app has become a go-to for many.
Capcut offers a range of filters and effects to give your content a professional look. And the audio library? It's vast, varied, and even contains a copyright checker!
But the real bonus of CapCut is its significant focus on trending templates and features, allowing you to keep up to date on popular content. With the ability to link straight to your TikTok account, content creation becomes seamless.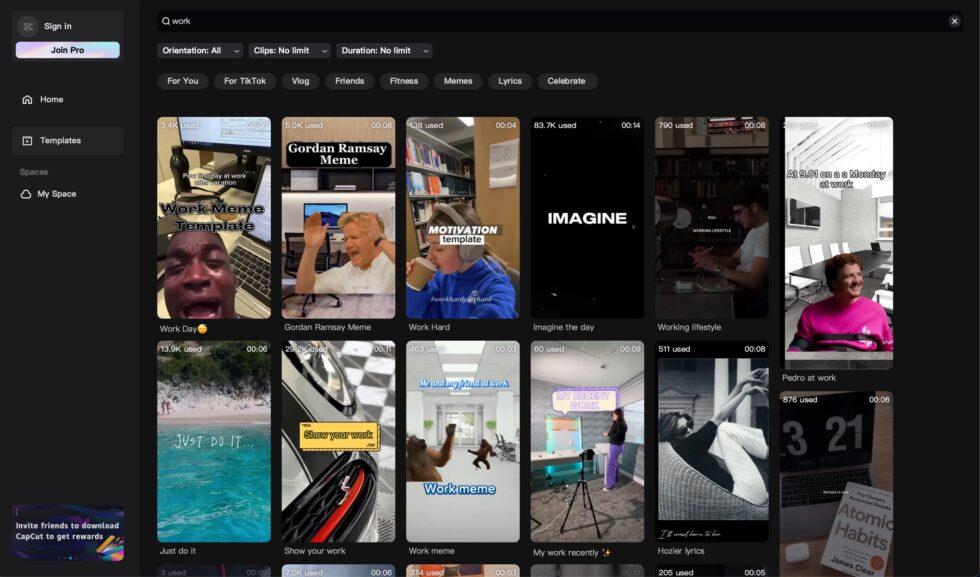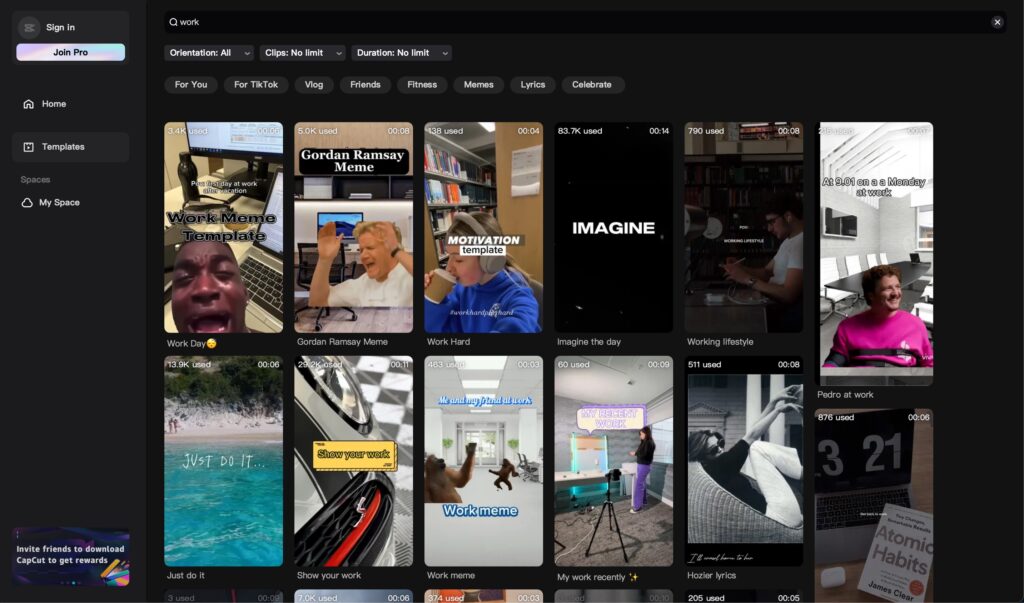 If you're on the hunt for advanced, intricate editing tools, CapCut might leave you wanting. Some other editors in the market do outshine it in terms of complex functionalities, particularly with some elements hidden behind a paywall (with no free trial).
CapCut Pro:
9.99 /one off month
7.99/ monthly recurring
However, where CapCut shines is its user-friendliness for beginners. It might not be the most advanced tool in the shed, but it's undoubtedly one of the most efficient and fun for budding video creators.
3. Adobe Premiere Rush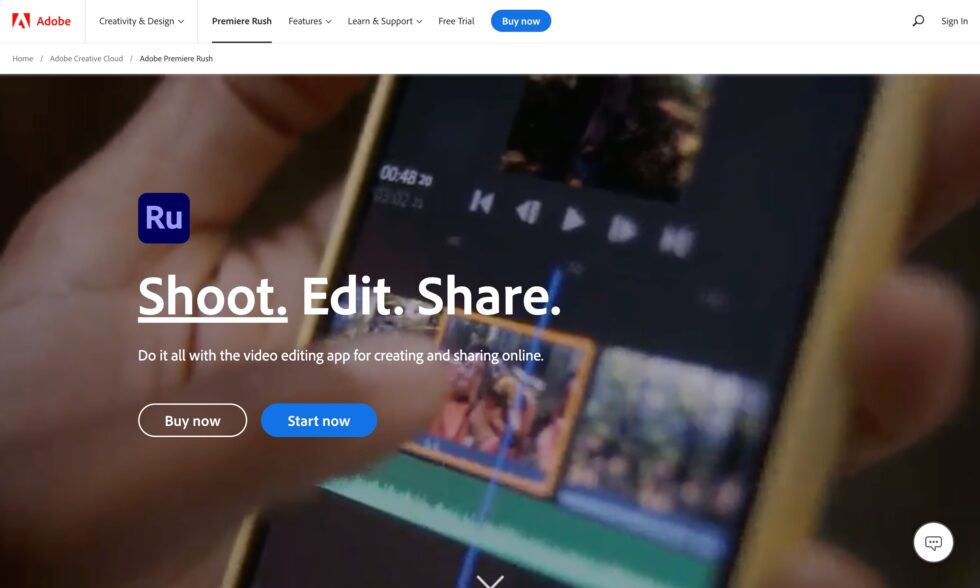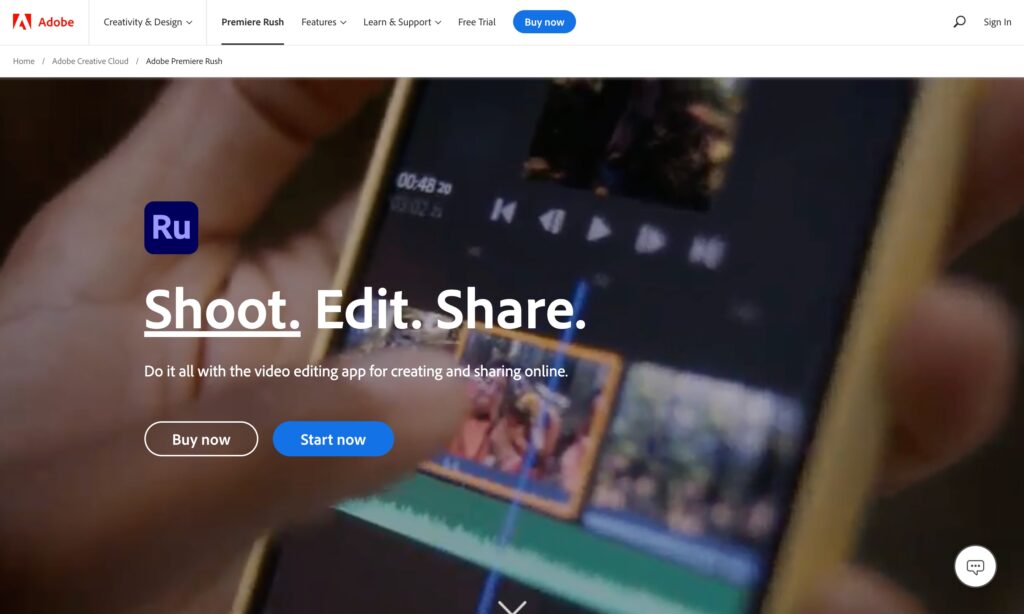 Heading to a more professional level software but refraining from the overly complex, Adobe has stepped in. Adobe Premiere Rush is the younger sibling to Adobe Premiere Pro (we'll talk about this a little later).
Designed with video content creators in mind, it's a breeze to use with an excellent user-friendly interface but powerful capabilities. Rush lets you quickly assemble videos, colour correct, enhance audio and add titles. It's an easy drag-and-drop editing dream. And if you're creating on the go, its mobile version adds that seamless experience.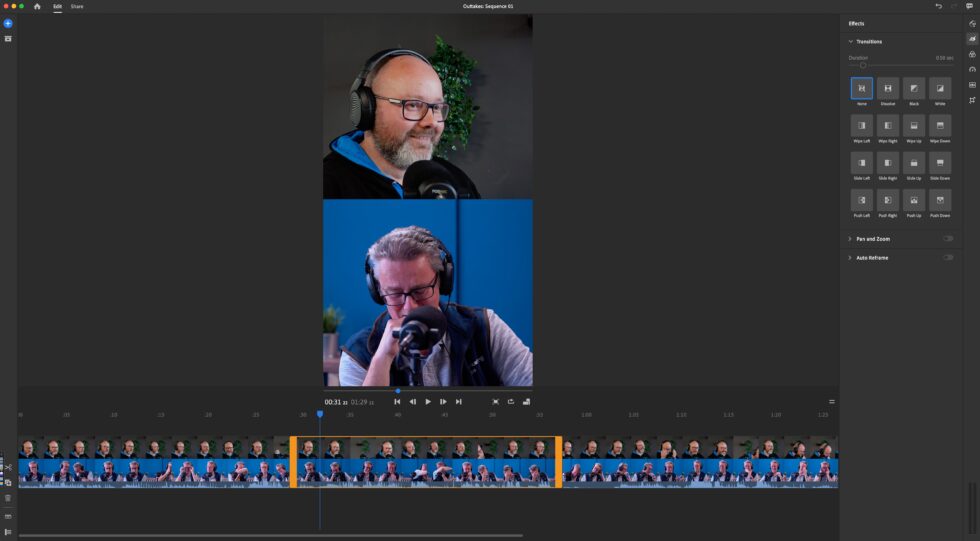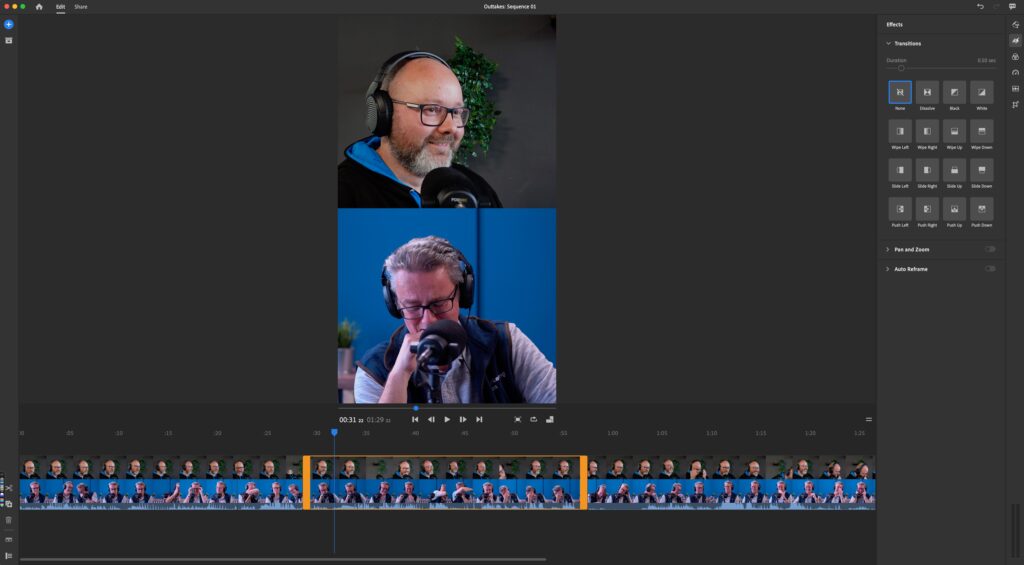 While Rush may not have the depth of Premiere Pro, it provides a perfect bridge if you're not quite ready for the complexities of Pro but need something more advanced than basic mobile editors. It also comes at a friendly price point, being free for the basics or £9.98 monthly to get a little more advanced, along with syncing between desktop and mobile.
Ready to take it up a gear? We offer social media agency services from our offices in the heart of Nottinghamshire. Our team is on hand and ready to boost your social media presence.
4. Davinci Resolve
This is where we really step up the game. With Davinici Resolve, it's not just about cutting and trimming videos. It's about colour grading, it's about audio post-production, and it's about full visual effects (not just a filter).
It's professional-grade stuff but doesn't require a professional-grade bank account. Davinci Resolve offers a free version with full capabilities.
There's so much scope with Davinci Resolve, and you can have some serious control, but it may take a minute (or several) to wrap your head around. Unfortunately, that's not just the case for you either but for your computer. As a desktop-based software (no mobile options yet), it does take a good bite from your system resources. Make sure your computer can handle it.
Overall, Davinci is a brilliant free tool, and if you take your time to learn the ropes, you'll be a professional social media video editor in no time.
5. Adobe Premiere Pro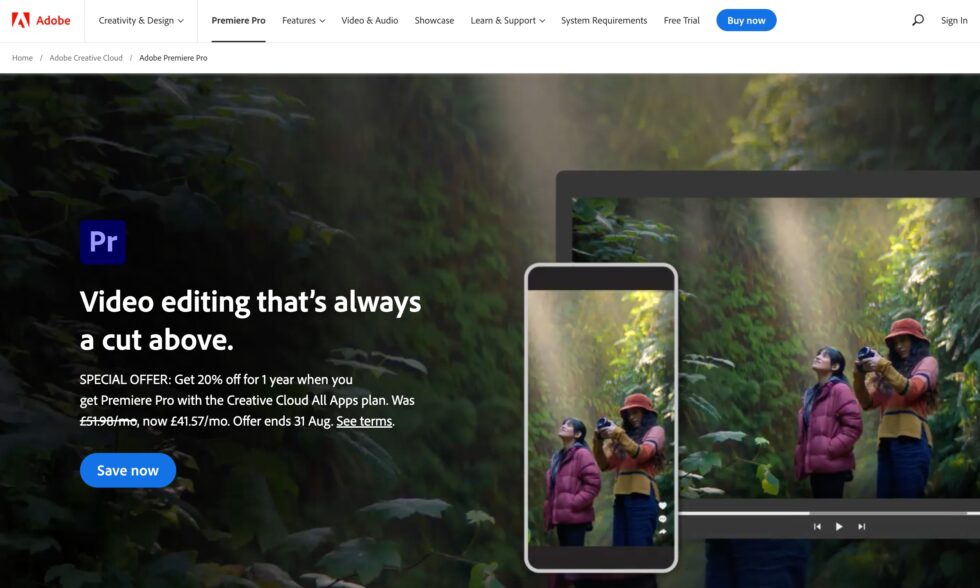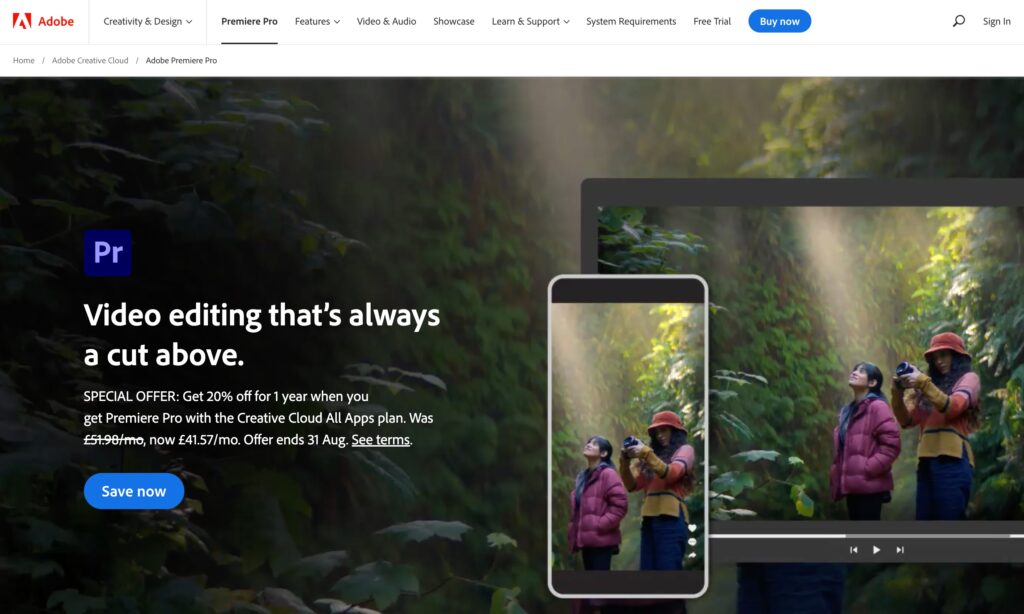 This is where I'm slightly biased, as Premiere Pro is by far my favourite video editing software of them all. It's the big daddy – THE professional software in the field.
Premiere Pro offers the kind of flexibility and power that feels limitless. Do you want to edit a 4K video for YouTube? Done. Need to create a vertical video for Instagram Stories? Got it. It can accommodate virtually every video editing need and does it well.
This isn't just a social media video editing tool; Premiere Pro has incredible scope for ANY form of video you might want to create.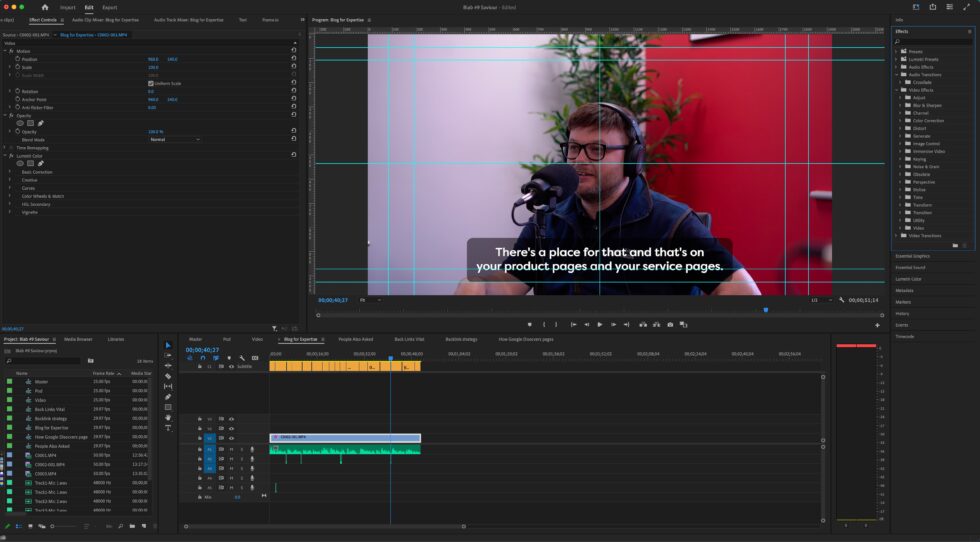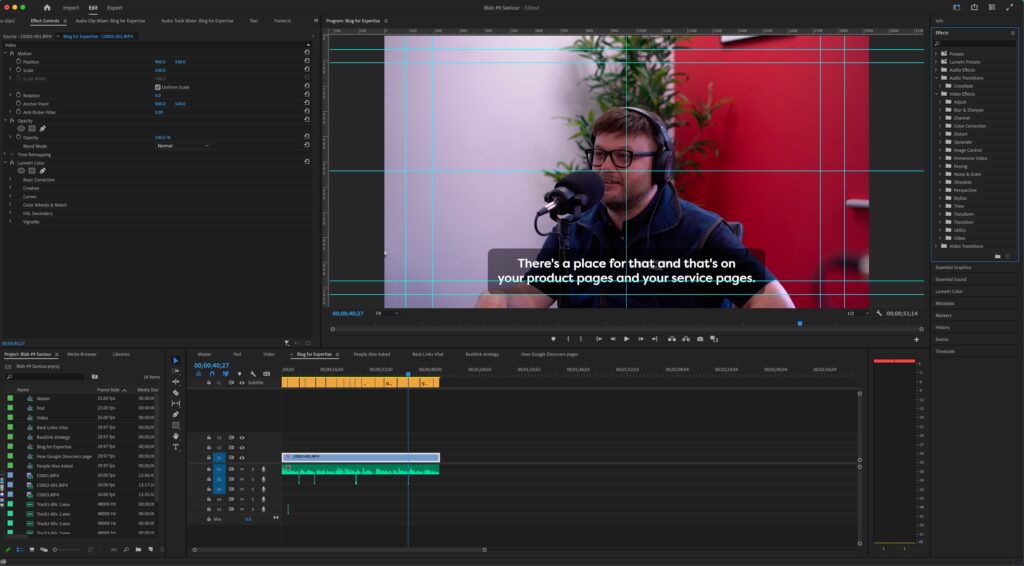 But, as with anything powerful, it comes with its challenges. Premiere Pro's learning curve can feel like a real challenge for beginners. While fantastic for those who know how to harness the array of tools and features, it can be a bit overwhelming for newcomers. Luckily, due to the software's high status, however, there are plenty of tutorials, guides, and courses to get you up to speed.
This desktop software also has a steeper monthly price point of £19.97. There is no free option (unless you go for the Adobe solution of Premiere Rush mentioned above), but they do offer a free trial so you can have a test before taking the jump.
If you're willing to invest both time and money, you won't find a more comprehensive tool out there.
The key takeaway
There are so many options for video editing software out there, and it can be an overwhelming choice. Consider your skillset and needs and try a few options to find the one that fits you.
But, whichever social media editing tool you choose, content creation isn't just about the software. Understand your audience's preferences and the unique vibe of each social media platform. Tailor your content to these elements to ensure you're gaining visibility and authentic engagement.