Just publishing great content on your website is never enough. Unless it reaches the right audience, you'll never be able to see a significant improvement in the growth of your online presence. For this reason, you should be opting for our Digital PR service. Digital PR is a combination of creating engaging content, building relationships and promoting laser-targeted channels to increase your brand awareness.
Marketing Labs specialises in digital PR marketing. We can help you increase the credibility of your brand. You'll also see marked improvement as far as the conversion rate of your website is concerned. Our team of digital marketing experts have strong connections with popular websites and news agencies, this means we can help you create a buzz around your products or service.
SEO Benefits of Digital PR
Apart from helping improve the brand image of your business, our Digital PR service can also play a constructive role in the overall online marketing strategy by helping earn links from authority websites.
If done right, Digital PR can work magic for the visibility of your brand by developing relationships with influencers and getting people talking about your brand. As people will be sharing links to your website all over the internet, this will have a positive impact on the visibility of your website.
Get a free Website Audit worth £300
Once you sign up for our Digital PR service, one of our SEO experts will start analysing your website from SEO perspective and send you back a list of things that need to be fixed.
What We Do At Marketing Labs
We have contacts with leading industry news portals and media houses. We also have access to many niche websites and popular blogs that have a large subscriber base. This solid contact foundation can be used to promote your brand effectively and efficiently.
The idea behind releasing a press release is to make people aware of things that are taking place in your organisation. We can write, optimise and promote your press releases so they gain traction and get published on niche specific news platforms and blogs.
The success of our Digital PR campaigns are due to the effort we put into understanding the inner workings of the brand that we are trying to promote. This knowledge enables us to craft promotional strategies and to present the information to different content publishing platforms with elan and ease.
Why Care About Digital PR?
Digital PR has become the 'in thing' among new age internet marketers as it has some positive connotations associated with it. The idea of building some quick links to get short-term SEO benefits is frowned upon by most marketers, which is why the concept of Digital PR is gaining currency.
At Marketing Labs we are trying to reinvent the concept of digital promotion by taking it away from the concept of merely building lots of links; instead, we are going one step further to promote brands naturally.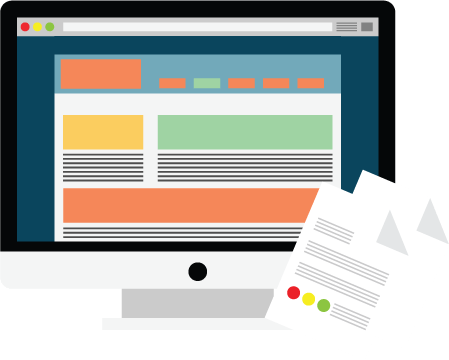 Professional Digital PR Service
Our digital PR service is a rare combination of public relations, search engine optimisation, content marketing, social media promotion, branding, and more. People are bombarded with a plethora of information every single minute of every single day, and it takes a lot of effort, experience and expertise to create something stunning that can capture the attention of the target audience. This is what the digital marketing experts at Marketing Labs do daily.
We utilise every possible medium and to capitalise on each opportunity that comes our way to promote your brand. So, if you want to push the visibility of your website further, you can get in touch with us.