Marketing Labs take their time to assess your situation and put together a strategy, to enable you to grow your Amazon presence. Amazon Sellers, Vendors, AMS and FBA; are just a few key areas our experts have a proven successful history in.

Selling on Amazon gives you instant access to up to 5 marketplaces, allowing you to reach tens of millions of customers. With Amazon being one of the most successful internet retailers for buying and selling, your customers know they can trust you. You will also benefit from Amazon's top of the range security and fraud protection.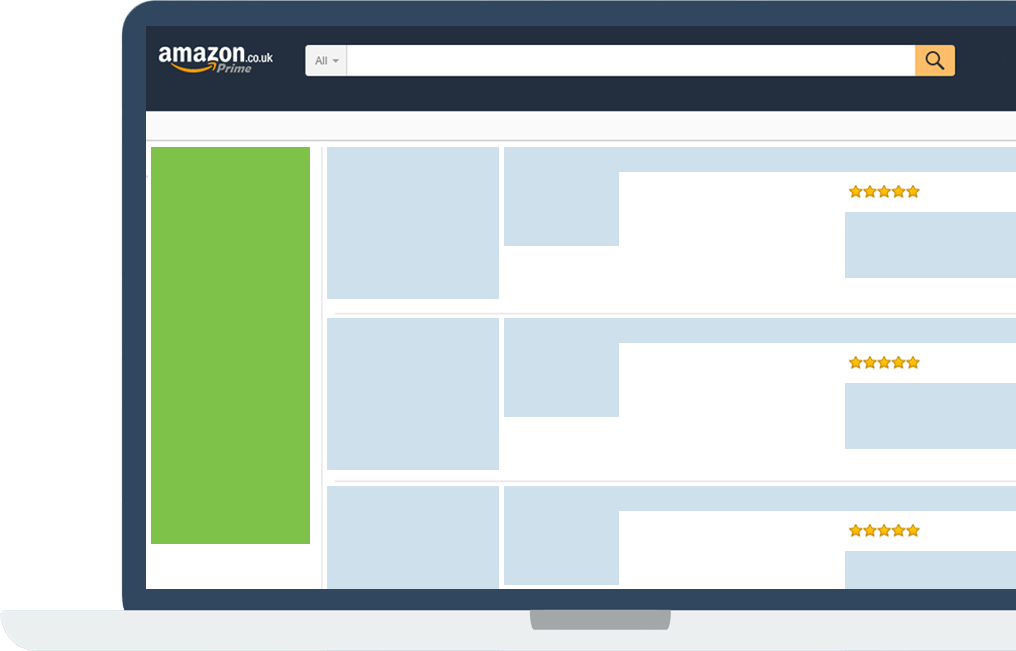 WHY CHOOSE US FOR YOUR AMAZON CONSULTING?
We assess your situation, we tailor your strategy around your needs and we make sure we cover every little detail Amazon can throw your way.
We provide the expertise for third-party sellers to tap into the Amazon Seller Marketplace
This can be a scary place, but we're here to help. We deploy a hands-on approach to improve all operations
Allow us to help you reach more customers by making your products eligible for prime postage
Want to reach more customers? Let us help improve your account with Amazon's marketing services
We can help you stand out from the crowd, look professional and gain trust, with a brand page
Allow our experts to optimise your products, helping them creep up Amazon's category listings
Owning the Buy Box is key to selling on Amazon. Our experts can help you claim and maintain ownership
Every client of ours deserves a perfect experience, that's why we provide a dedicated account manager
Here are some of the Amazon services you will receive
Account Setup
Keyword Research & Optimisation
Brand Page Implementation
Amazon PPC
Product Content Copywriting
FBA Setup and Advice
Buy Box Claiming Tips & Tricks
Ongoing Reporting
Review & Feedback Software Application
Account Health Monitoring & Reporting
Listing Optimisation
Negative Seller Page Recovery
Account Optimisation
New Product Launch Strategy
Vendor Services Review Analysis
Product Promotion Advice
AMS Management
Support (email, chat & phone)
Our clients always see an improvement to their eCommerce profile; be it the arrival of a new Amazon account or an improvement to their existing one. We always aim to increase your visibility and your revenue.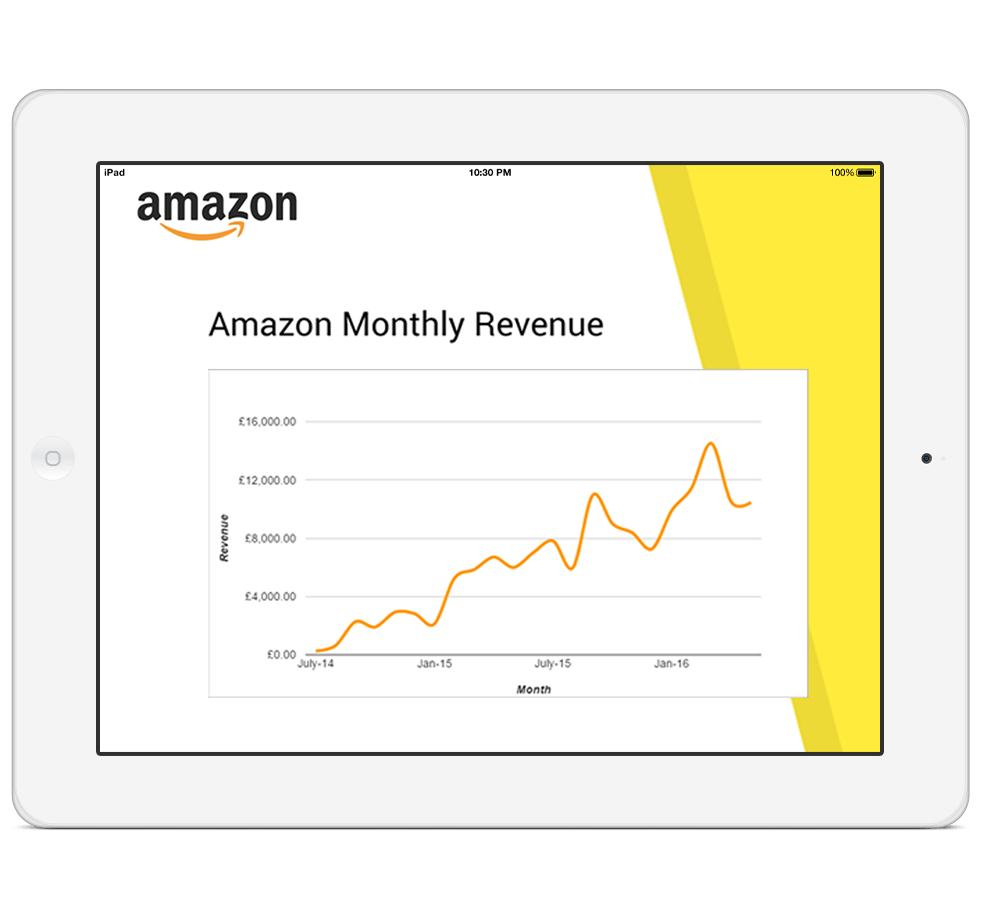 This Amazon graph is taken from one of Marketing Labs clients

We aim to get your company brand out there

We aim to improve the quality and quantity of your listings

We aim to deliver more Amazon revenue in line with your spend
Get a free Amazon Marketplace Strategy Assessment worth £250
One of our Amazon experts will perform a deep analysis on your current marketplace activity when you sign up to our services.