Claim your
FREE

SEO Audit
Unlock your
website's potential
Making small tweaks to your website can make a big difference, and it starts with an SEO audit. Forget the stuffy financial inspection that is normally associated with the word audit – this is its younger, cooler brother.
Think of it as a digital health check that benchmarks where you are now. An audit from Marketing Labs includes a review of your website and an analysis of your online competitors. 
We'll look at how well you're performing and give you clear recommendations on how to make improvements that will attract more visitors and increase your revenue.
What's included in your
FREE SEO Audit?
Our SEO audit takes a dive into your website's overall platform for growth. We make a start by looking at your competitors, keywords and performance.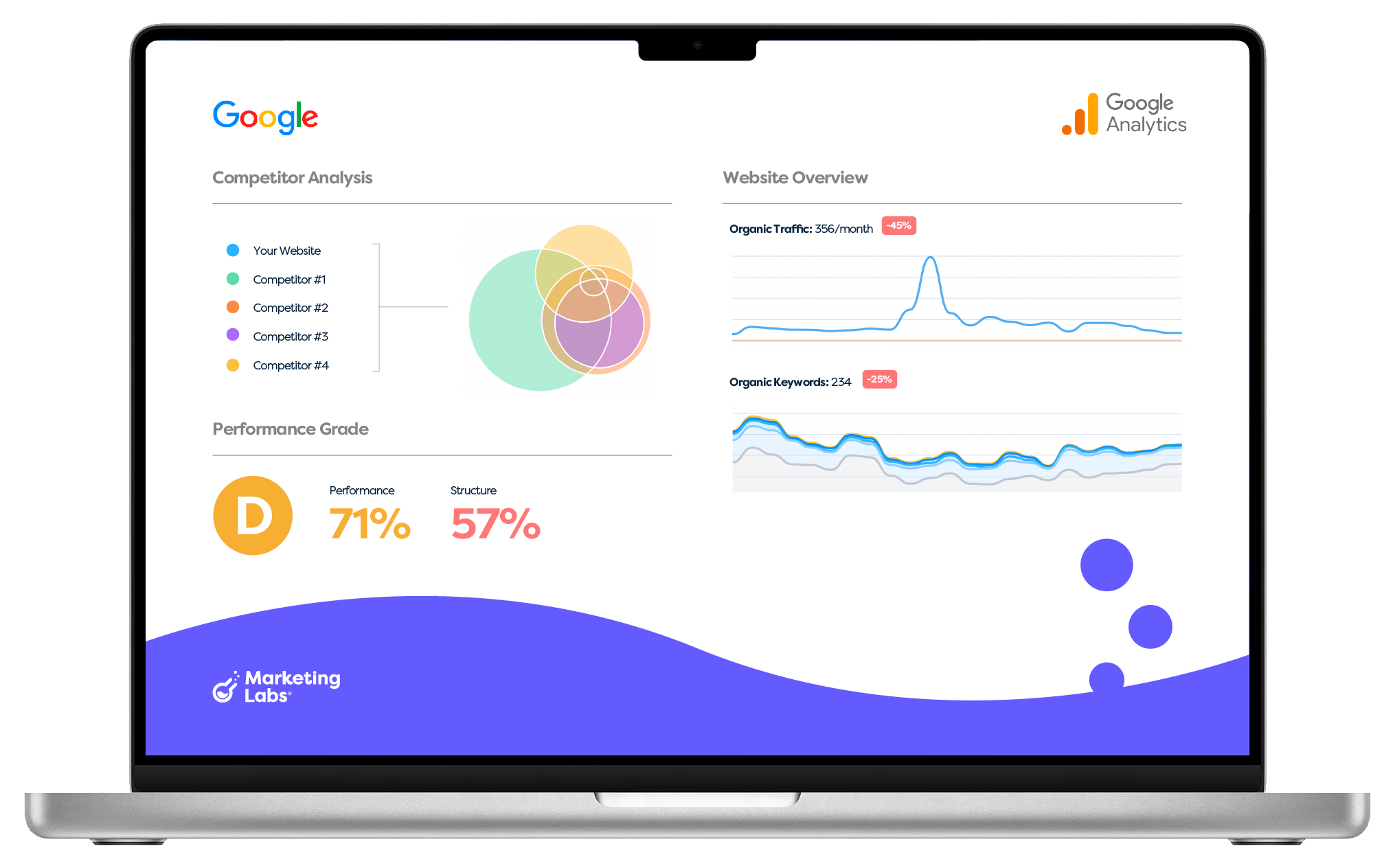 Competitor analysis
It goes without saying that you want to outperform your competitors, so in this part of the audit, we look at what they're up to online. We want to know what they're doing well and where they've left gaps that you could jump in and fill. 
Website overview
The good, the bad, and the ugly – it's all covered in this overview of your website. We'll tell you what you're doing well and where you could make improvements to attract more visitors and convert them into paying customers. 
Performance grade
In this part of the audit, we look at whether you're meeting the grade when it comes to satisfying Google and your users. This is the techy bit that includes things like loading speed and how well your images are optimised.